The following chart displays the top flows making use of the AS path 7500-2516-577: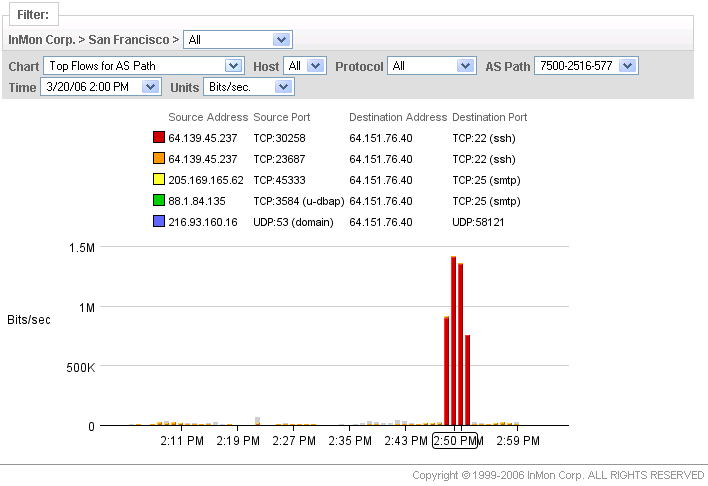 This view can easily be customized to show top sources, destinations and protocols.
While real-time monitoring is useful for troubleshooting, longer term reporting capabilities are needed for capacity planning. InMon Traffic Sentinel provides a rich set of query and reporting capabilities for long term analysis that can be used to report on historical traffic trends by AS path.
Finally it is often useful to view AS path data as a map.