Announcing InMon Traffic Sentinel 8.4
May 2019: InMon Traffic Sentinel 8.4 is now available for download. This is a free upgrade for customers who have purchased annual maintenance.
Previous release: 8.3
In addition to a number of performance and stability improvements, new features include:
Custom Weather-Map Builder
Starting in version 8.4, the Traffic Sentinel scripting API includes a powerful extension for creating specialized interactive map pages that can reflect dynamic state by varying line-width, colors, shapes and labels. Used as operational dashboards, these are often referred to as "Weather Maps".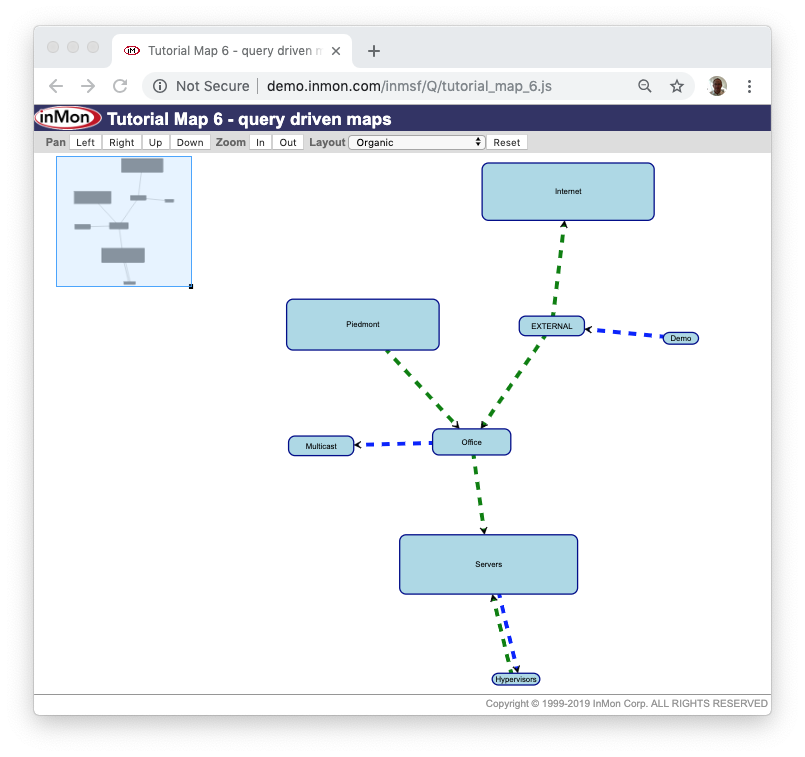 Appearing under Home>Dashboard, these pages can be copied and customized using the File>REST mechanism, so you can create as many as you want. See Custom Weather Maps.
Enhanced Map Labeling
For the existing topology maps such as Maps>L2 more detailed labels such as port name and switch IP address will now appear automatically as you zoom closer.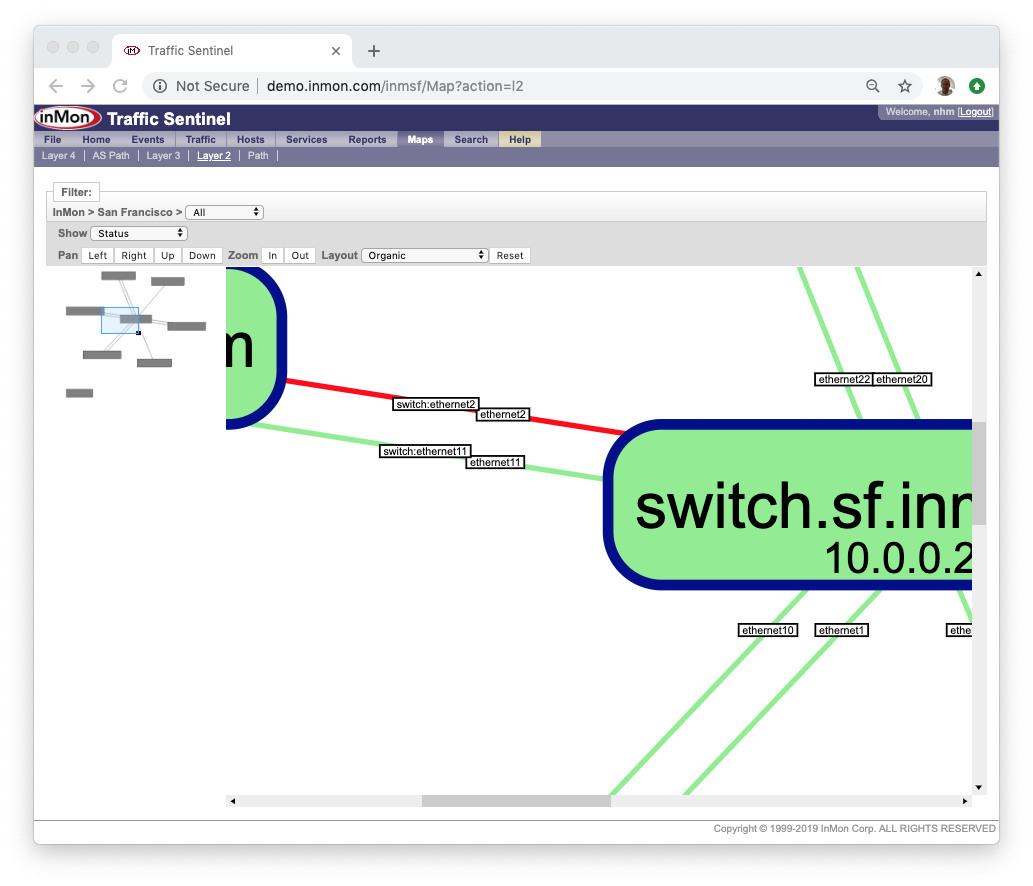 Previous Release: Announcing Traffic Sentinel 8.3